It Begins Then Changes
This began as a test page, testing out new colours on this and other new backgrounds, specifically created for this and our other websites, but as with everything we do, it has evolved into something else.
What that something else is, we will see as we go along. We do hope that you'll bear with us with this page and the whole of this site. Oh...you might recognise the gentleman in the border pictures, he's always with us in one way or another.
Hey, we hope you like the page title as much as we do. Bedtime at Bryn Rhodyn is a wonderful instrumental on the Albion Band album,
Before Us Stands Yesterday. Hunt the album down and give it a listen, it's an absolutely gorgeous piece.....
Well it does seem that this page has become one for the aforesaid album Before Us Stands Yesterday, but perhaps we knew that right at the beginning.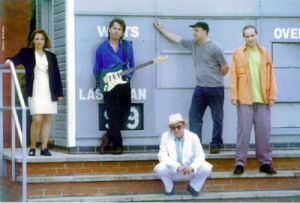 Neil Marshall, drums, percussion